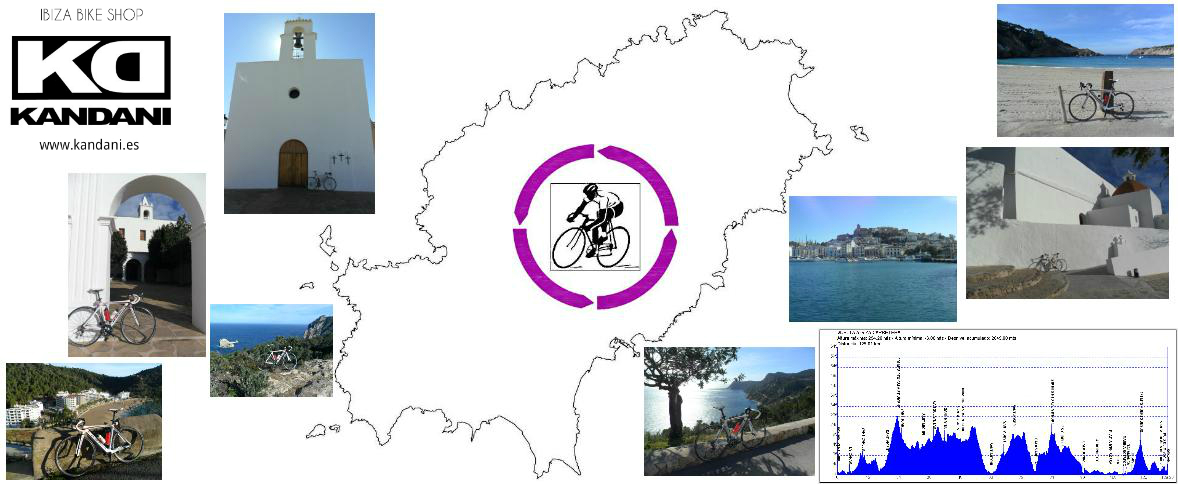 Greetings friends of Kandani Bikes, today we present a stimulating challenge to perform with your road bike. Ideal for winter and spring months, when roads are free of high summer vehicular traffic. It is full Ibiza Tour, all on tarmac, following the coastal perimeter. We could also call it, Ibiza Churches Route, therefore passes through almost all major parishes of the island. Starting and finishing in Santa Eulalia, we propose the counterclockwise circular path around the island. Let's see some details about the tour and hardness, to see what we can find before undertaking the trip.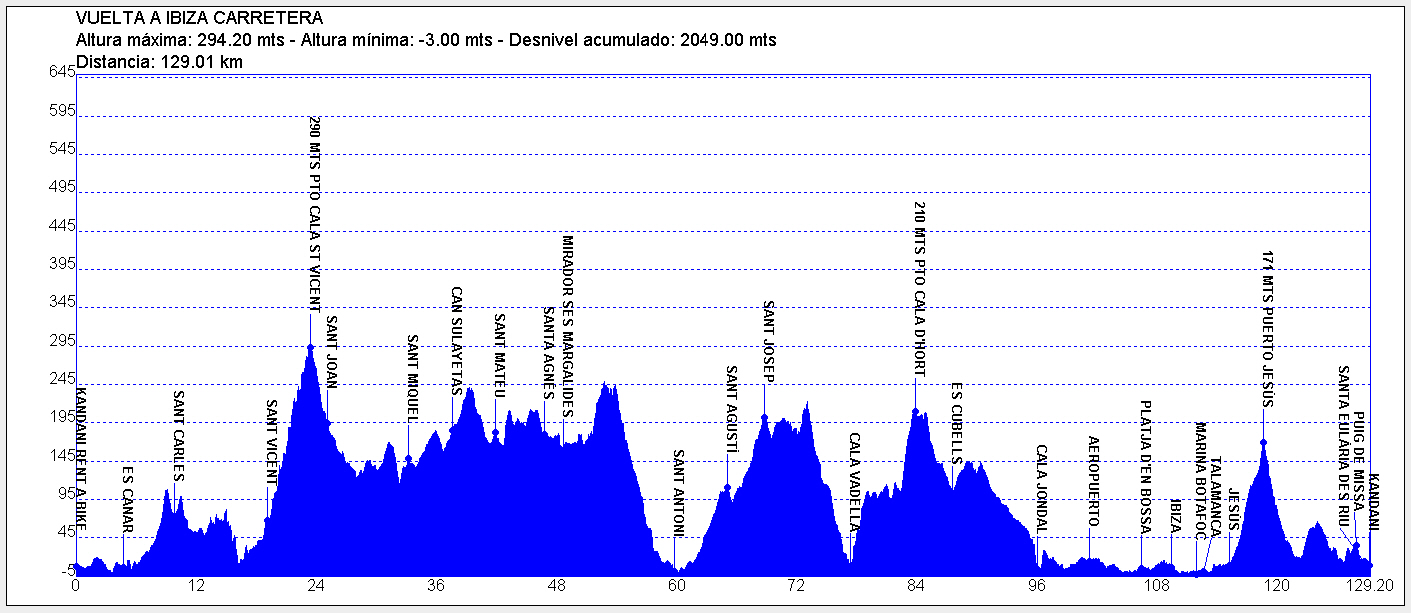 TECHNICAL DETAILS OF THE ROUTE
DISTANCE: 129 KMS. (80,16 MILES)
TOTAL ASCENT: 2.000 MTS (6.561,68 FT)
MOUNTAIN PASSES: 4
RECOMMENDED MEDIA SPEED: 20 KMS/H (12,43 MPH)
TOTAL TIME PROVIDED WITH STOPS: 8,5 HOURS
MOUNTAIN PASSES:
Place recommended to stop eating? Undoubtedly, if we are fortunate to enjoy a sunny day with good weather, is the perfect choice Llumbí Restaurant in Es Cubells. Mediterranean cuisine is against the cliff of EsCubells, open only in high season (from may to october). Next to the Llumbí restaurant is the Es Cubells restaurant, which is open all year. In high season we can find places to stop to eat in the whole journey. In low season, whether it's a weekend, we can also find open stores in Cala Vadella.

















Are you interested riding the Tour of Ibiza in a group with one of our guides? You can make a reservation for groups on the following link: ASK RATES AND AVAILABILITY

KANDANI
Tel: +34 971 339 264
E-mail: info@kandani.es
GPS: 38º 59′ 16,2″ N – 01º 32′ 22,9″ E