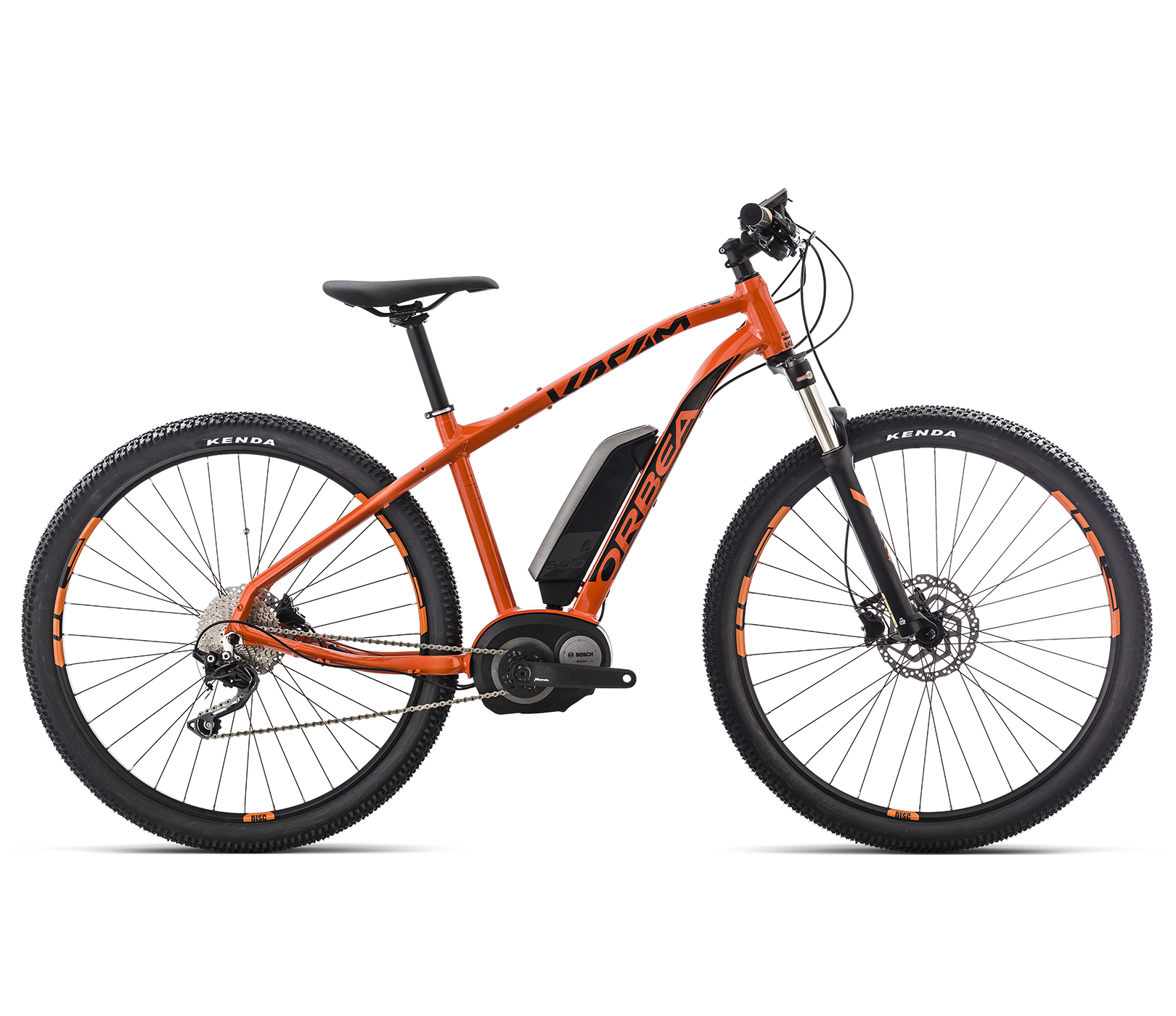 The Keram E-MTB 20 is the capable eBike sidekick when it comes to meeting the trail for the first time or the 20th. With Shimano Deore components throughout, including brakes and drivetrain, you know stopping and going won't ever be a problem. Keram is the secret everyone new to the sport has been looking for. An alloy eBike with a Bosch electronic assist makes getting into riding that much easier, and covering more ground than you ever thought possible enters the realm of reality. Add in an integrated Bosch lock, a comfortable upright position, and it's the jack-of-all trades in the eBike world.. Discover the mythological creature that is Keram, and meet cycling head-on with the E-MTB 20.
Notes:
Small Size: wheel size is 27'5″
Medium Size: wheel size is 29″
Large / Extra large size: wheel size is 29″
Notes about colours: ORBEA KEREAM 20 is just available in ORANGE COLOUR
BIKE RENTAL RATES, 2017 SEASON: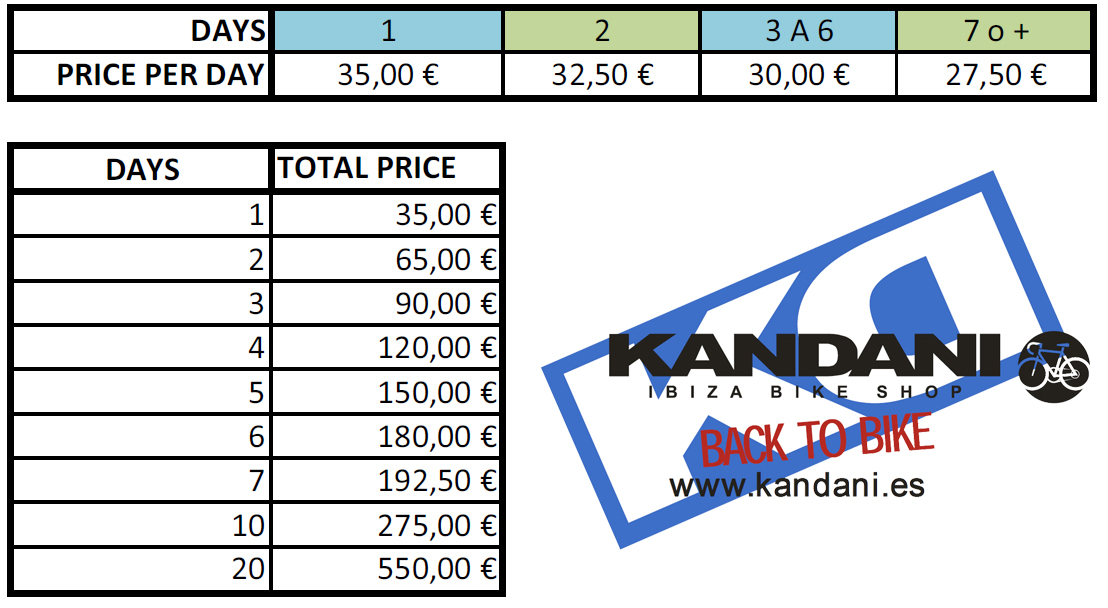 BOOKINGS:
We offer several booking methods, please choose the best one for you:
Write an e-mail to info@kandani.es
Call us to our Santa Eulària bike center +34 971 339 264
Whatsapp to Kandani +34 646 63 60 04
PLEASE READ OUR BIKE RENTAL TERMS
Among KERAM's features is a geometry designed for pedaling in a more comfortable and safer position than on traditional-style bikes. This is possible thanks primarily to the motor that will do part of the work of pedaling. To design an e-bike well, it is important to start with its features. KERAM is also an extremely easy product to ride, thanks to the agility of its steeply sloping frame and steering angle (among other factors) that make riding especially stable and safe.
KANDANI
Tel: +34 971 339 264
E-mail: info@kandani.es
GPS: 38º 59′ 16,2″ N – 01º 32′ 22,9″ E