SPANISH version HERE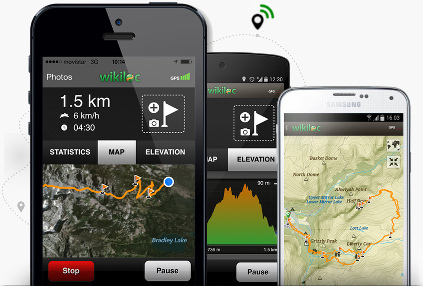 To see and follow our cycling routes through Ibiza you must visit our Kandani Ibiza Bike Rental profile in Wikiloc.
Wikiloc is an application to discover and share the best outdoor trails for hiking, cycling and many other activities. Turn your mobile into a GPS navigator: your smartphone will guide you with a heading indicator over Ibiza Map. We recommend start with full battery and an external powerbank.

We are an ORG profile, so you can follow our routes for free using this navigation platform.
You will need:
1.- Mobile phone with Internet connection
2.- Install the Wikiloc application:

3.- Search Kandani Ibiza Bike Rental. Then just choose a route according to your profile
---
Your safety is the most important

Any mobile navigation or GPS application only shows indications on a map and these will never replace the knowledge of an experienced guide in case of finding a closed, blocked or lack of maintenance road that does not allow you to follow the map. If you encounter this type of situation, it is recommended not to follow the route and come back the way we have followed.

You must have a minimum of skill and ability to correctly configure the different functions of your own device (GPS, screen brightness…)

It is highly recommended to have an external power bank full charged as an energy reserve, in case your mobile phone empties the internal battery when you activate the GPS for a long time.

Before starting any route, read and carefully review the characteristics: duration, distance, difficulty… and decide if you are qualified to do it. If you have doubts, the best decision is to choose a lower level/easier route or request the services of an expert guide.